Treghan Accommodation Rates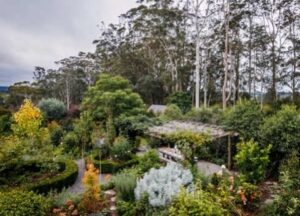 Guests at Treghan are invited to enjoy the lodge as their home away from home.
All rates are quoted in NZ Dollars and include 15% GST. Rates are per night and cover:
treats to welcome you on arrival in your guesthouse
full continental breakfast provisions
10% discount on selected items in the Little Black Gallery
free unlimited Wifi
secure car parking beside your guesthouse.
Assistance is also available with booking activities such as cruising the bays, trip to Cape Reinga, guided fishing and winery tours among many other activities.
A two night minimum stay applies in Owners Cottage (1bedroom, 1 bathroom) and Birdsong and Tranquility Retreats (2 bedroom, 2 bathroom).
Group rates are available for special events – weddings, corporate meetings, conferences or other group bookings. Please enquire.
RATES – We offer the lowest rates available through our website. If you find lower rates please contact us direct and we will endeavor to match them.
CHECK AVAILABILITY NOW
Please note we offer a range of packages, for example Pay 3 Stay 4 – in other words stay with us 3 nights and a fourth is complimentary! You can read more about these here.
WINTER
(JUNE-AUGUST 2023)
Owners
Birdsong or Tranquility
One or Two guests*
from $340.00 per night
from $510.00 per night
Three guests
from $390.00 per night
from $590.00 per night
Four guests
from $660.00 per night
BOOK NOW
SPRING
(SEPTEMBER-NOVEMBER 2023)
Owners
Birdsong or Tranquility
One or Two guests*
from $360.00 per night
from $695.00 per night
Three guests
from $460.00 per night
from $815.00 per night
Four guests
from $935.00 per night
BOOK NOW
SUMMER
(DECEMBER-MARCH 2023)
Owners
Birdsong or Tranquility
One or Two guests*
from $430.00 per night
from $795.00 per night
Three guests
from $530.00 per night
from $895.00 per night
Four guests
from $995.00 per night
BOOK NOW
AUTUMN
(APRIL-MAY 2024)
Owners
Birdsong or Tranquility
One or Two guests*
from $360.00 per night
from $680.00 per night
Three guests
from $460.00 per night
from $780.00 per night
Four guests
from $880.00 per night
BOOK NOW