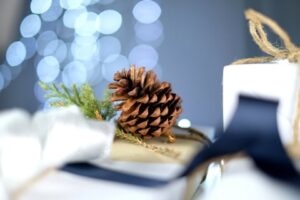 Treghan is able to create gift certificates for a wide variety of accommodation or experiences at Treghan Lodge.
You can create a personalised gift – for overnight stays*, golf retreats, one of our special packages or other experiences.
Gift A Stay
*A certificate for a one night stay includes full country and continental organic breakfast provisions, use of all facilities and return airport transfers if required.
A very Special One Night Stay Certificate can be purchased for the delightful Owner's Cottage from $420.00.
Our Two (or more) Night Stay Certificates includes all the above and a lot more, starting from $720.00 – and make a fabulous gift.
Or you may like to gift an additional night's stay to someone already staying here.
Gift an Experience
Certificates for a bay cruise, dining out, an art tour, sightseeing experiences and many others are available.
Gift a Surprise
Certificates for gifting a surprise are available should you wish to organise a special something for someone already staying here – eg, for Champagne, organic wine, chocolates, a massage, a beauty treatment, a welcome platter or a fruit platter. The certificate would be arranged and given to the guest on arrival.
These gift certificates are a perfect gift to celebrate a special event such as a 'big' birthday, an engagement, a significant anniversary, a wedding, to mark a major achievement or simply to say tell someone how much they mean to you. It could be for a colleague, client, staff member or someone near and dear to you!