Eco-friendly and sustainability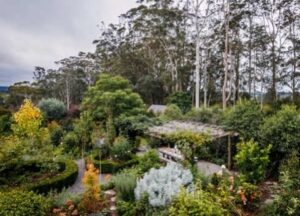 Being both eco-friendly and offering luxury accommodation may sound a little like a contradiction in terms. However, we really care about New Zealand's culture, heritage and people and our environment as well as about offering accommodation in luxurious surroundings.
Treghan Lodge combines luxury with a commitment to contribute towards the sustainability of our environment as well as endeavouring to minimise the impact of our property and tourism business on the planet, help educate travellers in caring for our beautiful country and providing information about Aotearo's amazing cultural heritage.
The environment at Treghan is tranquil, restful and beautiful and we want to make sure that coming generations continue to enjoy the property while contributing to our sustainability.
We believe that balancing the demands of protecting the planet's environment and running a tourism business requires a real partnership. We understand that all businesses create a social and environmental impact, including Treghan but we try to minimise adverse effects by using resources sensibly, buying carefully and disposing of waste responsibly.
To us creating a better tomorrow also means demonstrating our care to our team by creating a great place for them to work collaboratively and letting them shine.  We want our team to feel they matter.  It also means supporting our communities and working hand in hand with our suppliers to make sure all are treated with respect by us and within their organisations.
In this country of Aotearoa New Zealand, people have a strong connection to the environment around them and see nature as being intrinsic to  their own lives. For Māori, every mountain, every river and every tree has a story. These stories form part of their identities and help to shape their place in the world. These stories have great importance in creating an environment and a feeling of protection for our place among our travellers who stay with us.
The Tiaki Promise
Tiaki means 'to care and protect' in Te Reo Māori. Under the banner of Tiaki – Care for New Zealand, the Tiaki Promise outlines what travellers can do to care for New Zealand, travel safely and act as guardians of our land, waterways and oceans.
In  2018, we became partners with Tourism Industry Aotearoa and the  sustainable tourism programme they developed with six other key organisations. We are committed to the key four pillars of this wonderful  programme  for economic, visitor, community and environmental sustainability.
Our sustainable environmental practices.
When we purchased Treghan we built two x two bedroom guesthouses, created a 1 bedroom self contained guesthouse attached to the main lodge and refurbished the rest of the property. We undertook many practical measures while building two additional guest houses (Birdsong and Tranquility Retreats) and refurbishing the rest of the property.
These included:
Installing a bio cycle sewage system for Birdsong and Tranquility Retreats which enables all grey and waste water to be re-cycled for garden irrigation around the guest houses and through a portion of the main Lodge garden.
Fitting double glazing with draught proof rubber seals ensuring warmth is retained in the winter and coolness in the summer. This helps to conserve energy in all seasons and provide a pleasant and quiet environment
Ensuring good quality high rating insulation was installed throughout the two guesthouses
Collecting rainwater (through a 31000 litre rain water tank) for the water requirements of these two guesthouses and gardens – this has included installing very efficient and plant friendly filtration systems
Installing Energy Star rated appliances wherever possible
Using energy efficient LED lighting throughout
Installing under floor heating system in the bathrooms (which is turned off until a guest turns it on and is pre-programmed to turn off again)
Installing solid oak floors rather than engineered wood thus reducing carbon footprint
Designing north/west facing verandahs and overhangs to help with heat management and shade
Installing LED drive lights by the new guesthouses with a timer
Using low VOC paints throughout the complex.
As well we:
Collect rainwater in a second 31000 litre tank for use by the main house and the Owner's Cottage
Provide eco friendly and organic cleaning supplies in each guesthouse as well as eco friendly and organic toiletries in all guesthouse bathrooms
Use eco-friendly bio-degradable and organic detergents, domestic products and toiletries throughout the main lodge
Encourage guests to retain and re-use bath towels in all bathrooms for more than one day. We do not change towels daily unless requested by guests. All towels are 100% cotton
Ensured all our 'loos' are dual flush in order to conserve water
Grow organic seasonal fresh fruit which are provided as part of the breakfasts whenever possible, or sourced from local organic growers when not available from our own gardens
Grow organic vegetables for our own and guest use
Provide other organic ingredients, either fresh (such as orange juice, milk, herbs, eggs, butter, yogurt etc) or processed (bacon, jams etc). Where organic or Fair Trade products are not able to be sourced, spray free are purchased as far as possible
Offer wines in our mini bars which are organic and produced in New Zealand
Purchase local goods and produce where possible to reduce transport emissions.
Buy locally produced quality art and crafts where possible and offer local arts, jewellery and gifts in our onsite gallery
Provide recycling and general waste bins in the guesthouse kitchens and larger ones outside each guest house
Re-cycle domestic waste separating it into glass, plastic, metal, paper and cardboard into wheelie bins and recycling bags etc and removed regularly by the local waste company
Use timers on the irrigation system when the system is turned on in the main property's garden.
Have been keen landscapers for many years, creating several gardens, including one large 'show-garden' we restored in Wellington, and been active in planting thousands of trees and plants both here and Wellington
Plant native and exotic trees for shade and shelter and to assist in mitigating carbon emissions
Have changed the light bulbs throughout the main property to LED low use light bulbs and where new guesthouses have been built, the bulbs are all 100% LED low use. We encourage guests to switch off.
Use solar lights to define pathways and garden beds in the front of the property
Installed motion sensors to control lighting for guests front of property and outside the guesthouses
Offer employment to local residents first
Train staff in our green practices as well as health and safety
Track energy, water and waste on a regular basis and develop solutions to reduce usage
Recycle linen and clothing to the local Hospice, Salvation Army and SPCA
Use energy efficient heat-pumps generate heating and cooling
Provide information for our guests on our green practices in the guesthouse compendiums.
Plant a tree!
Of course, it is not possible to totally eliminate the carbon footprint created every time someone stays with us.
So, in an attempt to lessen our footprint, we developed a programme which has funded and planted a tree or shrub at Treghan every time a guest stays with us. Initially, we did not involve our guests personally in the planting,  but bought and planted a tree or shrub on behalf of everyone who stays here.
However, since April 2018, we have offered guests the option of helping us plant the tree or bush which can be fun! If you are not able to help plant your own, we will e-mail you an image of your tree being planted. In either case you will have the pleasure of knowing that it is contributing to 'Greening The World' as well as to our own greening programme which we commenced when we purchased Treghan.
To date, since we took over Treghan nearly eight years ago, we have planted in excess of 5000 trees, shrubs and plants (both native and exotic) on the property during our development, landscaping and general greening efforts.
Bush restoration and bush walk – another step in our greening programme
Treghan has approximately 2000 sq metres of land in what used to be bush, bounded on one side by bamboo. We are planning the best way of restoring the bush and making use of the old tracks within this area for a bush walk for our guests.