With a reputation for wonderful friendly service, Treghan's professional hospitality team strive to deliver an unforgettable experience which reflects a real Kiwi sense of place.
Owner and manager hosts, Anna Hamilton and Murray Bain, are both New Zealanders (Canterbury), though of English, Scottish and Irish origin. Murray is a life long lover of golf and holds several Board roles around New Zealand.  Anna, whose background included numerous senior corporate positions,  is a keen designer (gardens, interiors and jewellery)  and has wide ranging interests.
Treghan Luxury Lodge offers guests a home away from home, something Anna and Murray found really important during their travels, which have found us well versed in international standards for luxury accommodation. So, each of the gorgeous guesthouses and cottages is designed as a unique, luxurious, personal space giving guests the freedom to enjoy their stay in utmost tranquility without constant interruptions.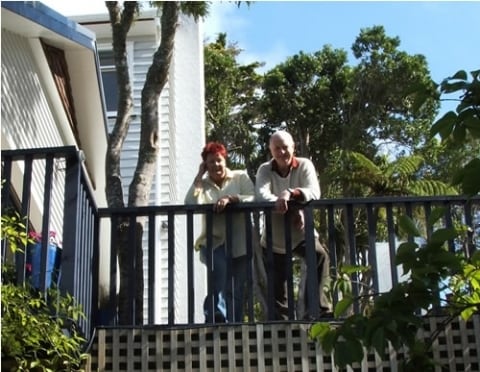 "After many years working, living and travelling around New Zealand and overseas, we have made Kerikeri in the beautiful Bay of Islands our home.
We wanted to offer guests a space truly their own – with secluded living and sheltered decks to laze on – just the kind of holiday space we both enjoy!"