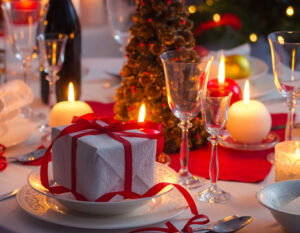 Love beaches, vineyards, luxury and chilling out?
Experience luxury accommodation as you relax over the Christmas break, knowing everything is taken care of, and explore the stunning Bay of Islands and Far North. Immerse yourself in amazing art and culture, savour award winning vineyards and restaurants, play a round of golf, check out the beautiful beaches or just relax on your private deck with a favourite book.
Bring the family, your friends or your special partner. Just imagine enjoying the crystal clear waters, watching the dolphins play as you cruise the bays, taking a relaxing walk around historic cultural elements, gazing in awe at the giant kauris – and so much more.
This special package has been created for those who would love to escape the hustle and bustle and enjoy the peace and tranquility of your own private retreat. It offers exclusive rates for Treghan during December through January and an opportunity to head to the beautiful Bay of Islands.
 Tranquility or Birdsong Retreat
Two bedrooms (super king) bedrooms and 2 bathrooms.  Fully equipped kitchen.  Free wifi and satellite television.
2 guests :: $3150.00
3 guests :: $2750.00
4 guests :: $4150.00
Owners Cottage
One bedroom and one bathroom.  Fully equipped kitchenette with hob.  Free wifi and satellite television.
2 guests :: $2300.00
Offer valid for stays between 20 October to 31 January 2024.
Packages for shorter and longer stays are also available.  Call us direct to book or click here.
The Treghan Special Christmas Package includes:
4 night's luxury accommodation
a bottle of champagne
a lovely Christmas gift
a welcome platter*
a delicious picnic lunch*
dinner delivered to your Retreat for up to 4 people by a private chef. 23 December to 4 January replaced with  lunch at Marsden Vineyard.*
dinner on Christmas Day at Zane Grey's in Paihia, sitting out over the waterfront (while spaces are available)
full breakfast provisions included in your guesthouse
*not available Christmas Day
Conditions
This Package is only available at the time of bookings made by phone or through email from this website. No cash may be redeemed in lieu of the additional night stays. Reservations for this package are always subject to availability. This offer cannot be retrospectively applied to bookings already confirmed within our reservations system. See our booking terms and cancellation policies here.